Readings and Poems for a wedding ceremony
Couples frequently ask me about including readings in their ceremony.
Firstly, please know that you don't have to have them if you don't want them.  However, if you do, there are many options available to you.
Depending on the type of ceremony that you will have, it will most likely determine the amount and type of readings that you choose.
I have listed a number of popular readings below.  I hope you like them
Having a reading at a wedding is a lovely way to include family and friends.  Consider perhaps having more than one person to read.  For example, if there is a poem with two verses, then have two people reading, it keeps things interesting.
Love Quote by Dr Seuss quote
We are all a little weird
 and life's a little weird,
and when we find someone
whose weirdness is compatible with ours,
we join up with them
and fall in mutual weirdness
and call it love.
Love Quote by Albert Einstein
"Gravitation cannot be held responsible for people falling in love.
How on earth can you explain in terms of chemistry and physics so important a biological phenomenon as first love?
Put your hand on a stove for a minute and it seems like an hour.
Sit with that special girl for an hour and it seems like a minute.
That's relativity."
"To Diego and Frida" (Adapted from Tina Modotti's toast from the movie)
I don't believe in marriage.  No, I really don't.  Let me be clear about that.  I think at worst it's a hostile political act, a way for small-minded men to keep women in the house and out of the way, wrapped up in the guise of tradition and conservative beliefs.  At best, it's a happy delusion -- these two people who truly love each other and have no idea how truly miserable they could make each other.  But, when two people know that, and they decide with eyes wide open to face each other and get married anyway, then I don't think it's conservative or delusional.  I think it's radical and courageous and very romantic.
Marriage - Anonymous
Marriage is about giving and taking
And forging and forsaking
Kissing and loving and pushing and shoving
Caring and sharing and screaming and swearing
About being together whatever the weather
About being driven to the end of your tether
About Sweetness and kindness
And wisdom and blindness
It's about being strong when you're feeling quite weak
It's about saying nothing when you're dying to speak
It's about being wrong when you know you are right
It's about giving in, before there's a fight
It's about you two living as cheaply as one
(you can give us a call if you know how that's done!)
Never heeding advice that was always well meant
Never counting the cost until it's all spent
And for you two today it's about to begin
And for all that the two of you had to put in
Some days filled with joy, and some days with sadness
Too late you'll discover that marriage is madness
"Everything I Need to Know I Learned from My Dog" – Richard Smith
If you stare at someone long enough, eventually you'll get what you want
If at first you don't succeed, beg.
Be direct with people; let them know exactly how you feel by peeing on their shoes.
Leave room in your schedule for a good nap.
Always give people a friendly greeting.
When you do something wrong, always take responsibility for it (as soon as you're dragged out from under the bed).
If it's not wet and sloppy, it's not a real kiss.
Never pass up the opportunity to go for a joyride.
Allow the experience of fresh air and the wind in your face to be pure ecstasy.
When loved ones come home, always run to greet them.
When it's in your best interest, practice obedience.
Let others know when they've invaded your territory.
Run, romp and play daily.
Eat with gusto and enthusiasm.
Be loyal.
If what you want lies buried, dig until you find it.
Avoid biting when a simple growl will do.
On hot days, drink lots of water and lay under a shady tree.
Always turn around three times before lying down.
When you're happy, dance around and wag your entire body.
No matter how often you're scolded, don't buy into the guilt thing and pout…run right back and make friends.
Delight in the simple joy of a long walk.
When someone is having a bad day, be silent, sit close by and nuzzle them gently.
Always share your favourite toy.
Don't pass up a chance to snuggle.
Never take attention for granted.
Always kiss the ones who are mad at you to make it better.
A Lovely Love Story—Edward Monkton
The fierce Dinosaur was trapped inside his cage of ice.
Although it was cold, he was happy in there.
It was, after all, his cage.
Then along came the Lovely Other Dinosaur.
The Lovely Other Dinosaur melted the Dinosaur's cage
with kind words and loving thoughts.
I like this Dinosaur thought the Lovely Other Dinosaur.
Although he is fierce, he is also tender, and he is funny.
He is also quite clever though I will not tell him this for now.
I like this Lovely Other Dinosaur, thought the Dinosaur.
She is beautiful and she is different, and she smells so nice.
She is also a free spirit
which is a quality I much admire in a dinosaur.
But he can be so distant and so peculiar at times,
thought the Lovely Other Dinosaur.
He is also overly fond of things.
Are all Dinosaurs so overly fond of things?
But her mind skips from here to there so quickly
thought the Dinosaur.
She is also uncommonly keen on shopping.
Are all Lovely Other Dinosaurs
so uncommonly keen on shopping?
I will forgive his peculiarity and his concern for things,
thought the Lovely Other Dinosaur.
For they are part of what makes him
a richly charactered individual.
I will forgive her skipping mind
and her fondness for shopping, thought the Dinosaur.
For she fills our life with beautiful thoughts
and wonderful surprises. Besides,
I am not unkeen on shopping either.
Now the Dinosaur and the Lovely Other Dinosaur are old.
Look at them.
Together they stand on the hill telling each other stories
and feeling the warmth of the sun on their backs.
And that, my friends, is how it is with love.
Let us all be Dinosaurs and Lovely Other Dinosaurs together.
For the sun is warm.
And the world is a beautiful place.
"Love" – by Roy Croft
I love you,
Not only for what you are,
But for what I am when I am with you.
I love you,
Not only for what You have made of yourself,
But for what You are making of me.
I love you
For the part of me That you bring out;
I love you
For putting your hand into my heaped-up heart
And passing over all the foolish, weak things
that you can't help dimly seeing there.
And for drawing out into the light
all the beautiful belongings that no one else
had looked quite far enough to find.
I love you
because you are helping me to make
Of the lumber of my life
Not a tavern but a temple;
Out of the works of my every day
Not a reproach but a song.
I love you
Because you have done more than any creed
could have done to make me good,
And more than any fate to make me happy.
You have done it
Without a touch,
Without a word,
Without a sign.
You have done it
By being yourself.
"Extract from A Bridge Across Forever" by Richard Bach
A soul mate is someone who has locks that fit our keys, and keys to fit your locks.
When we feel safe enough to open the locks,
our truest selves step out and we can be completely and honestly who we are;
we can be loved for who we are and not for who we're pretending to be.
Each unveils the best part of the other.
No matter what else goes wrong around us, with that one person we're safe in our own paradise.
Our soul mate is someone who shares our deepest longings, our sense of direction.
When we're two balloons, and together our direction is up, chances are we've found the right person.
Our soul mate is the one who makes life come to life.
"An Irish Wedding Blessing"
You are the star of each night,
You are the brightness of every morning,
You are the story of each guest,
You are the report of every land.
No evil shall befall you, on hill nor bank,
In field or valley, on mountain or in glen.
Neither above, nor below, neither in sea,
Nor on shore, in skies above,
Nor in the depths.
You are the kernel of my heart,
You are the face of my sun,
You are the harp of my music,
You are the crown of my company​.
"Scottish Wedding Prayer"
Help us to remember when
We first met and the strong
love that grew between us.
To work that love into
practical things so that nothing
can divide us.
We ask for words both kind
and loving and hearts always
ready to ask forgiveness
as well as to forgive.
"He's not perfect" – Bob Marley
He's not perfect.
You aren't either, and the two of you will never be perfect.
But if he can make you laugh at least once,
causes you to think twice,
and if he admits to being human
and making mistakes, hold onto him
and give him the most you can.
He isn't going to quote poetry,
he's not thinking about you every moment,
but he will give you a part of him that he knows you could break.
Don't hurt him, don't change him,
and don't expect for more than he can give.
Don't analyse.
Smile when he makes you happy,
yell when he makes you mad,
and miss him when he's not there.
Love hard when there is love to be had.
Because perfect guys don't exist,
but there's always one guy that is perfect for you.
"Marriage Joins Two People In the Circle of Its Love" by Edmund O'Neill
Marriage is a commitment to life,
the best that two people can find and bring out in each other.
It offers opportunities for sharing and growth
that no other relationship can equal.
It is a physical and an emotional joining that is promised for a lifetime.
Within the circle of its love,
marriage encompasses all of life's most important relationships.
A wife and a husband are each other's best friend,
confidant, lover, teacher, listener, and critic.
And there may come times when one partner is heartbroken or ailing,
and the love of the other may resemble
the tender caring of a parent or child.
Marriage deepens and enriches every facet of life.
Happiness is fuller, memories are fresher,
commitment is stronger, even anger is felt more strongly,
and passes away more quickly.
Marriage understands and forgives the mistakes life
is unable to avoid.  It encourages and nurtures new life,
new experiences, new ways of expressing
a love that is deeper than life.
When two people pledge their love and care for each other in marriage,
they create a spirit unique unto themselves which binds them closer
than any spoken or written words.
Marriage is a promise, a potential made in the hearts of two people
who love each other and takes a lifetime to fulfil.
"Scaffolding"by Seamus Heaney
Masons, when they start upon a building,
Are careful to test out the scaffolding;
Make sure that planks won't slip at busy points,
Secure all ladders, tighten bolted joints.
And yet all this comes down when the job's done
Showing off walls of sure and solid stone.
So if, my dear, there sometimes seem to be
Old bridges breaking between you and me
Never fear. We may let the scaffolds fall
Confident that we have built our wall.
"What is Marriage"?
Marriage is sharing as husband and wife the magic and meaning love brings to your life.
It's laughing about funny moments you've known
and looking back fondly on ways you've both grown.
It's being a couple and also best friends,
together in solving the problems life sends,
It's loving each other in all that you do,
with a bond that grows sweeter your whole lifetime through.
"Carrie's Poem" from Sex and the City
His hello was the end of her endings
Her laugh was their first step down the aisle
His hand would be hers to hold forever
His forever was as simple as her smile
He said she was what was missing
She said instantly she knew
She was a question to be answered
And his answer was "I do".
1 Corinthians 13:4-8New International Version (NIV)
Love is patient, love is kind.
It does not envy, it does not boast, it is not proud.
It does not dishonour others, it is not self-seeking, it is not easily angered, it keeps no record of wrongs.
Love does not delight in evil but rejoices with the truth.
It always protects, always trusts, always hopes, always perseveres.
Love never fails.
But where there are prophecies, they will cease; where there are tongues, they will be stilled; where there is knowledge, it will pass away.
Excerpt from "The Amber Spyglass" by Philip Pullman
"I will love you forever; whatever happens.
Till I die and after I die,
and when I find my way out of the land of the dead,
I'll drift about forever, all my atoms, till I find you again…
I'll be looking for you, every moment, every single moment.
And when we do find each other again,
we'll cling together so tight that nothing and no one'll ever tear us apart.
Every atom of me and every atom of you…
We'll live in birds and flowers and dragonflies and pine trees and in clouds and in those little specks of light you see floating in sunbeams…
And when they use our atoms to make new lives,
they won't just be able to take one,
they'll have to take two,
one of you and one of me."
Excerpt from "Winnie the Pooh" by A.A. Milne
"If you live to be a hundred, I want to live to be a hundred minus one day so I never have to live without you."
"Piglet sidled up to Pooh from behind. "Pooh?" he whispered.
"Yes, Piglet?"
"Nothing," said Piglet, taking Pooh's hand. "I just wanted to be sure of you."
"We'll be Friends Forever, won't we, Pooh?' asked Piglet. Even longer,' Pooh answered."
"If ever there is tomorrow when we're not together… there is something you must always
remember. You are braver than you believe, stronger than you seem, and smarter than
you think. But the most important thing is, even if we're apart… I'll always be with
you."
Love is Friendship Caught Fire
Love is friendship caught fire; it is quiet, mutual confidence, sharing and forgiving. It is loyalty through good and bad times.
It settles for less than perfection and makes allowances for human weaknesses. Love is content with the present, hopes for the future, and does not brood over the past.
It is the day-in and day-out chronicles of irritations, problems, compromises, small disappointments, big victories, and working toward common goals.
If you have love in your life, any kind of love, it can make up for a great many things you lack.
"Love isn't always perfect" – Author Unknown
Love isn't always perfect.
It isn't a fairytale or a storybook.
And it doesn't always come easy.
Love is overcoming obstacles,
facing challenges, fighting to be together,
holding on and never letting go.
It is a short word, easy to spell,
difficult to define,
and impossible to live without.
Love is work,
but most of all,
love is realizing that every hour,
every minute, and every second
was worth it because you did it together.
A prayer
"Lord God Almighty,
Creator of the heavens and earth.
Thank you for the gift of marriage
For all the joy and love that it brings us.
We thank you for (bride name) and (groom name).
Thank you that you have brought them together for this special day,
And that you hold them safely in Your hands.
We pray that you would richly bless them as they exchange their vows and their wedding rings,
And from this day forward they would walk hand in hand into everything that you have destined them to be.
May they be blessed with patience, to see them through times of tensions or conflict. May they be blessed with kindness, to enable them to nurture and care for one another in times of pain or sorrow.
We give our hearts and beings to You now in adoration,
And welcome Your Holy Spirit amongst us. In Jesus Christ we pray. Amen."
Excerpt from "Captain Corelli's Mandolin" – Louise de Bernieres
Love is a temporary madness.
It erupts like volcanoes and then subsides.
And when it subsides, you have to make a decision.
You have to work out whether your roots have so entwined together
that it is inconceivable that you should ever part.
Because this is what love is.
Love is not breathlessness,
It is not excitement,
It is not the promulgation of eternal passion.
That is just being "in love" which any fool can do.
Love itself is what is left over when being in love has burned away,
And this is both an art and a fortunate accident.
Those that truly love, have roots that grow towards each other underground,
And when all the pretty blossom have fallen from their branches,
They find that they are one tree and not two.
"What's Mickey without Minnie"
What's Mickey without Minnie,
What's Piglet without Pooh,
What's Donald without Daisy,
That's me without you.
When Ariel doesn't sing,
And Pooh Bear hates honey,
When Tigger stops bouncing,
And Goofy isn't funny.
When Peter Pan can't fly,
And Simba never roars,
When Alice in Wonderland
Can't fit through small doors.
When Dumbo's ears are small,
And happily ever after isn't true,
That's when I'll stop loving you.
Wedding Prayer
Gracious God, our hearts are filled with great happiness
on this the wedding day of NAME and NAME.
They come before you, pledging their lives and their hearts to one another.
Grant that they may be ever true and loving,
living together in such a way as to never bring heartbreak into their marriage.
Temper their hearts with kindness and help them
to be sweethearts, helpmates, friend and guide,
and together, may they meet the cares and problems of life more bravely.
May their home truly be a place of love and harmony
where your Spirit is ever present.
Bless their wedding day, we pray,
and walk beside them, through all their life together. Amen.
Romans 12:9-16
Love must be sincere.
Hate what is evil; cling to what is good.
Be devoted to one another in love.
Honor one another above yourselves.
Never be lacking in zeal, but keep your spiritual fervour, serving the Lord.
Be joyful in hope, patient in affliction, faithful in prayer.
Share with the Lord's people who are in need.
Practice hospitality.
Bless those who persecute you; bless and do not curse.
Rejoice with those who rejoice; mourn with those who mourn.
Live in harmony with one another.
Do not be proud but be willing to associate with people of low position.
Do not be conceited.
Amen
"Life's too short" – Dr Seuss
Life's too short to wake up in the morning with regrets.
So love the people who treat you right,
forgive the ones who don't
and believe that everything happens for a reason.
If you get a chance, take it.
If it changes your life, let it.
Nobody said it'd be easy,
they just promised it would be worth it.
"Once Upon a Time" – Josh Withers
Once upon a time, a boy met a girl.
She gave him her hand and he held it tight.
Together they set off down the unknown path in front of them.
Sometimes they walked slowly,
sometimes at a quicker pace,
sometimes they ran so fast it felt kind of like flying.
Whenever he lost his footing, she steadied him
and whenever she tripped, he helped her back up.
Whenever she grew weary, he'd carry her,
sometimes they didn't know which direction to go,
but though they would occasionally lose their way,
they never lost each other,
they wandered contentedly and lived happily,
forever and always,
side by side.
"A light-hearted reading"
I'll be there my darling, through thick and through thin
When your mind's in a mess and your head's in a spin
When your plane's been delayed, and you've missed the last train.
When life is just threatening to drive you insane
When your thrilling whodunit has lost its last page
When somebody tells you, you're looking your age
When your coffee's too cool, and your wine is too warm
When the forecast said "Fine", but you're out in a storm
When your quick break hotel, turns into a slum
And your holiday photos show only your thumb
When you park for five minutes in a resident's bay
And return to discover you've been towed away
When the jeans that you bought in hope or in haste
Just stick on your hips and don't reach round your waist
When the food you most like brings you out in red rashes
When as soon as you boot up the bloody thing crashes
So my darling, my sweetheart, my dear…
When you break a rule, when you act the fool
When you've got the flu, when you're in a stew
When you're last in the queue, don't feel blue
'cause I'm telling you, I'll be there.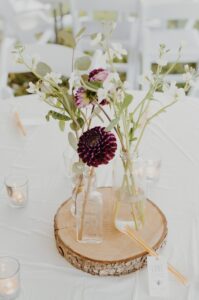 "The life that I have" by Leo Marks
The life that I have
Is all that I have
And the life that I have
Is yours.
The love that I have
Of the life that I have
Is yours and yours and yours.
A sleep I shall have
A rest I shall have
Yet death will be but a pause.
For the peace of my years
In the long green grass
Will be yours and yours and yours.
A prayer
"Lord God Almighty,
Creator of the heavens and earth.
Thank you for the gift of marriage
For all the joy and love that it brings us.
We thank you for Bride and Groom.
Thank you that you have brought them together for this special day,
And that you hold them safely in Your hands.
We pray that you would richly bless them as they exchange their vows and their wedding rings,
And from this day forward they would walk hand in hand into everything that you have destined them to be.
May they be blessed with patience, to see them through times of tensions or conflict.
May they be blessed with kindness, to enable them to
nurture and care for one another in times of pain or sorrow.
We give our hearts and beings to You now in adoration,
And welcome Your Holy Spirit amongst us.
In Jesus Christ we pray. Amen."
Colossians 3: 12-17
Since God chose you to be the holy people he loves, you must clothe yourselves with tender-hearted mercy, kindness, humility, gentleness, and patience.
Make allowance for each other's faults and forgive anyone who offends you.  Remember, the Lord forgave you, so you must forgive others.
Above all, clothe yourselves with love, which binds us all together in perfect harmony.
And let the peace that comes from Christ rule in your hearts. For as members of one body you are called to live in peace. And always be thankful.
Let the message about Christ, in all its richness, fill your lives. Teach and counsel each other with all the wisdom he gives. Sing psalms and hymns and spiritual songs to God with thankful hearts.
And whatever you do or say, do it as a representative of the Lord Jesus, giving thanks through him to God the Father.
"Maybe"
Maybe we are supposed to meet the wrong people before we meet the right
one so when they finally arrive we are truly grateful for the gift we have been
given.
Maybe it's true that we don't know what we have lost until we lose it but it is
also true that we don't know what we're missing until it arrives.
Maybe the happiest of people don't have the best of everything, but make the
best of everything that comes their way.
Maybe the best kind of love is the kind where you sit on the sofa together, not
saying a word, and walk away feeling like it was the best conversation you ever
had.
Maybe once in a lifetime you find someone who not only touches your heart but
also your soul, someone who loves you for who you are and not what you could
be.
Maybe the art of true love is not about finding the perfect person, but about
seeing an imperfect person perfectly.
"Geallaim Iad Seo"
Ní féidir liom saol lán le gréine a ghealladh duit,
Ní gheallfaidh mé saibhreas, maoin ná ór,
Ní féidir liom bealach éasca a ghealladh duit,
A cheallaigh athrú nó éirí sean.
Ach geallaim dúthracht mo chroí duit,
Miongáire a shaorfaidh tú ó do dheora,
Geallaim grá síoraí i gcónaí duit,
Mo lámh i do lámh go deo.
from
"These I Can Promise" by Mark Twain
I cannot promise you a life of sunshine;
I cannot promise riches, wealth, or gold;
I cannot promise you an easy pathway
That leads away from change or growing old.
But I can promise all my heart's devotion;
A smile to chase away your tears of sorrow;
A love that's ever true and ever growing;
A hand to hold in yours through each tomorrow.
"An Irish blessing"
Go maire sibh bhur saol nua:
Go maire tú!:
Maireann croí éadrom i bhfad:
Sláinte chuig na fir, agus go mairfidh na mná go deo:
from
"May you enjoy your new life"
May you live long.
A light heart lives long.
Health to the men and may the women live forever.